Orange Cycling Socks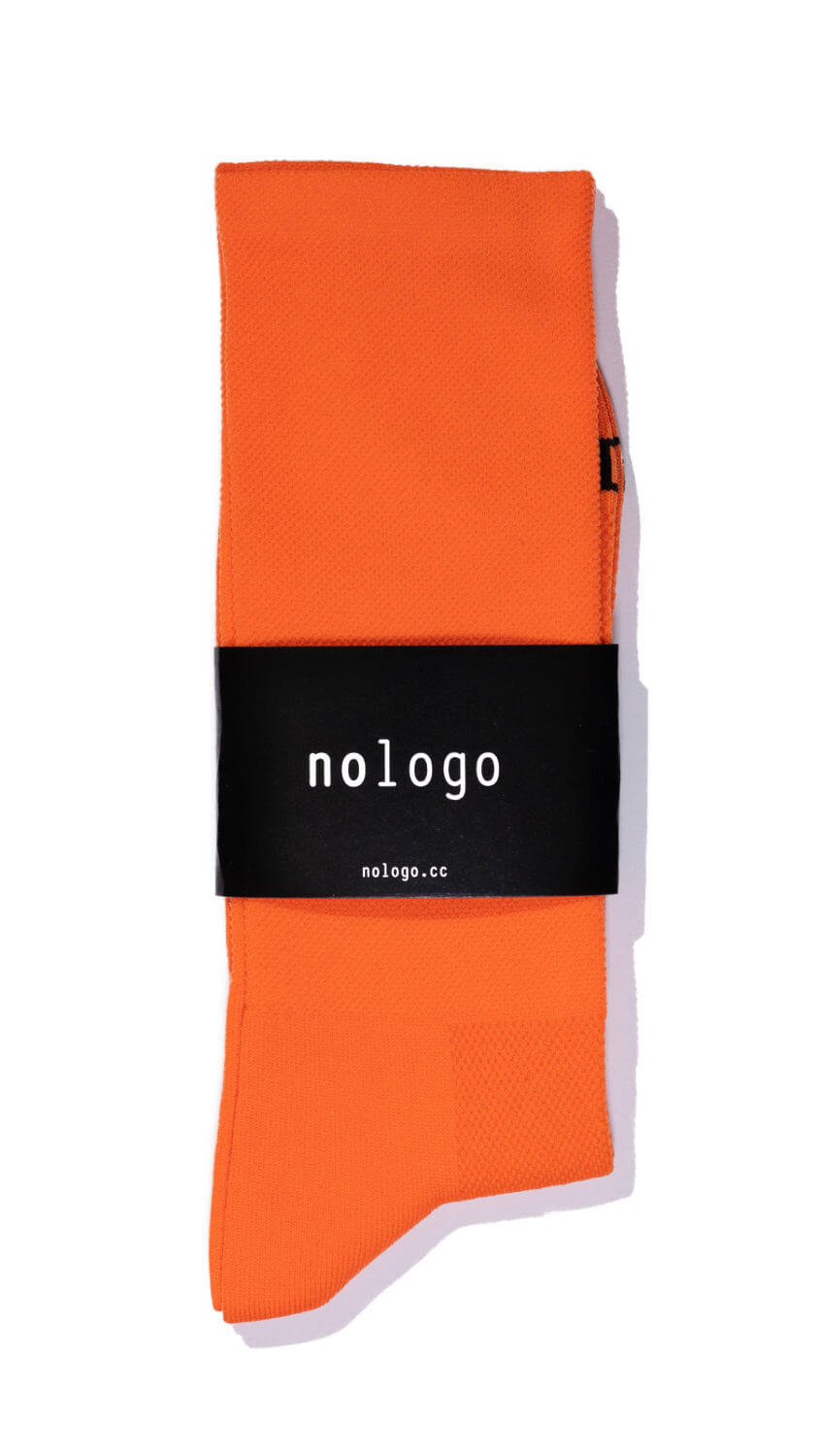 Orange Cycling Socks
Perfect for warm-to-hot weather conditions, our lightweight cycling socks offer high breathability combined with exceptional durability, thanks to mesh construction at the top and hi-density fabric at the footbed.
We also thought about the long-distance/endurance riding comfort as the socks are held together with flatbed stitching. The fabric we used is two times lighter than cotton and improves moisture management significantly.
Choose your size:
Orange cycling socks – the vivid ones
When you want to stand out a bit but still maintain a classic look to your heels, choose our orange cycling socks. The warm, summer colors are chosen mainly by people who want to emphasize their individuality when riding a bicycle. Also, high visibility aspect applies to the orange socks. The nologo orange socks are not fluorescent but the tone is vivid and bright. They'll surely help you to be seen on the road.
The orange colour can be matched to several other ones but we think that it will fit perfectly with black shoes (especially with orange laces), yellow-to-red elements of kit or orange elements of a bike. Mixing it with navy blue may also be an option.
Read more our tips on how to choose cycling socks.
Put on with: yellow-to-red tone accents on black or white base
Try to wash with fabrics of similar tone to maintain the perfect color.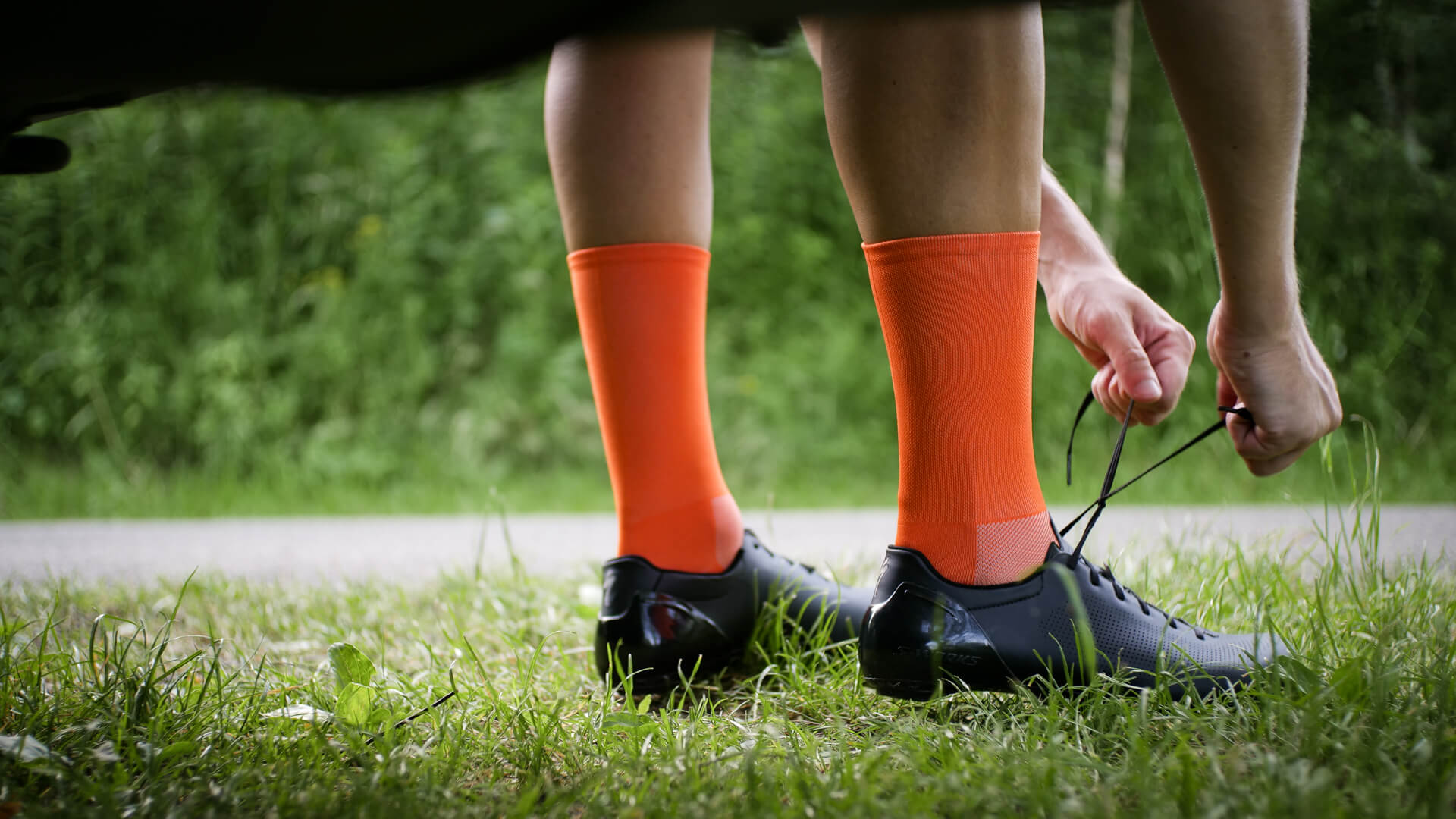 Attributes:
colour:
orange + black nologo over toes
sizes:
36-38, 39-41, 42-44, 45-46
the socks are made of:
97% Polypropylene
3% Elastane
other instructions:
Machine wash 30°C, Do not tumble dry, Do not iron, Do not bleach, Do not dry clean
nologo cycling socks size guide