Dark Blue Cycling Socks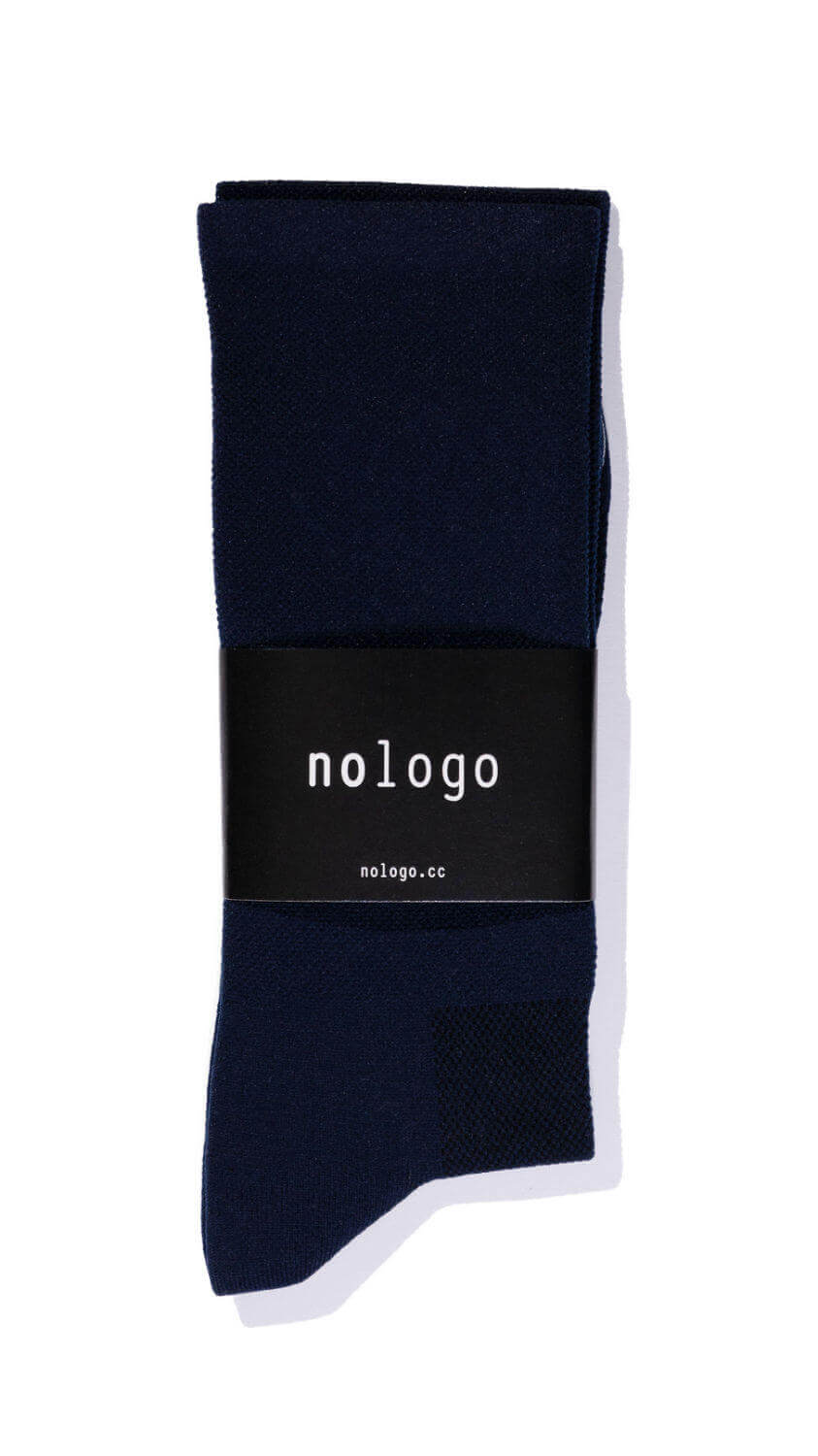 Dark Blue Cycling Socks
Perfect for warm-to-hot weather conditions, our lightweight cycling socks offer high breathability combined with exceptional durability, thanks to mesh construction at the top and hi-density fabric at the footbed.
We also thought about the long-distance/endurance riding comfort as the socks are held together with flatbed stitching. The fabric we used is two times lighter than cotton and improves moisture management significantly.
Choose your size:
Dark blue cycling socks – the saturated elegance
Dark blue cycling socks, just like the black ones, emphasizes the minimalism and elegance of our products. This is the perfect sock color for the traditional cyclist, looking for something saturated, unlike the classic whites and blacks. Dark blue (or navy blue) is the best option when you need to be as elegant as possible and where the occasion is positive. The color is also business related and has very professional reception.
Our clients confirm that the myth of dark color accumulating heat has no proof. The socks breathe with ease and make your feet feel fresh, even during those hot, summer rides. The socks will match blue tones but the best option is to wear them with black bibs and navy blue jersey.
Read more our tips on how to choose cycling socks.
Put on with: navy blue, white, black – to stay as elegant as possible
Try to wash with fabrics of similar tone to maintain the perfect color.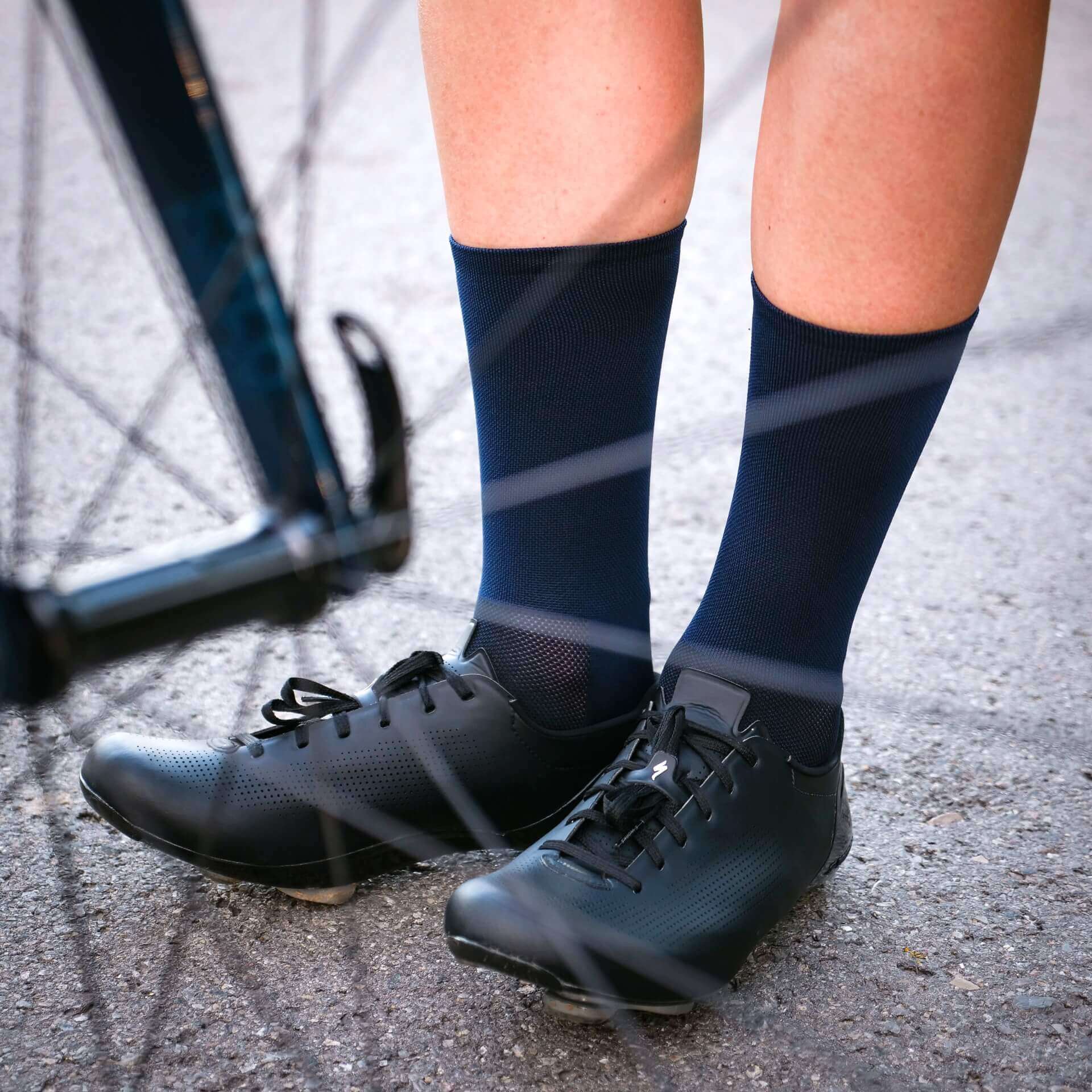 Attributes:
colour:
dark (navy) blue + white nologo over toes
sizes:
36-38, 39-41, 42-44, 45-46
the socks are made of:
97% Polypropylene
3% Elastane
other instructions:
Machine wash 30°C, Do not tumble dry, Do not iron, Do not bleach, Do not dry clean
nologo cycling socks size guide